Mentor Programme for Mortgage Broker Training
Looking for a Career Change?
The Quality Financial Group Mentor Programme has been assessed by the FBAA & MFAA against their minimum standards and has been recognised and approved as an approved industry  mortgage broker mentor programme. The Quality Financial Group Mentoring programme is only for new mortgage brokers to the industry.
New mortgage brokers to the industry:
Wishing to pursue a full time career in mortgage broking and build your own successful business .
People who have not yet started their Certificate IV mortgage broker course – or –
Graduates who have successfully completed their Certificate IV mortgage broker course in Finance and Mortgage Broking FNS40810 or FNS40811 or Diploma in Finance and Mortgage Broking Management FNS50310 or FNS50311– Please note you can complete the Diploma qualification with us within the first 12 months of the mentor programme.
Professionals with a positive & energetic attitude who are willing to be mentored and guided.
Minimum entry requirements apply. Contact Sue for more info.
Diploma in Finance and Mortgage Broking Management FNS50311 – Do you want the edge?
Start TODAY with your Certificate IV mortgage broker training
We can assist you achieve your Diploma in Finance and Mortgage Broking Management FNS50311
Mortgage Broker Mentor Support & Coaching
Year 1 & 2 of the mentor programme you will mentored & coached by Sue Hayter, your Industry Approved & Experienced Mentor

Mentor support from day 1 of your pathway to becoming a successful mortgage broker
Home Loan Training & Coaching
Write Home Loans and successfully submit them to the banks
Write and review your Mortgage Broking Business Plan
Where and how to find clients
Establish scalable business systems and support structures
Market and promote your business to build a big client database
Research, compare and explain different Home Loan products to your clients
Conduct Home Loan interviews
Achieve your industry and bank accreditations
Cross sell complementary products and services
Manage your client records and database
Home loan case study workshops
Stay in contact and service your client's ongoing financial needs
Access to Industry Leading mortgage broker software
Compliance & lender updates
Access to extensive Lender & policy matrix
NCCP designed for your business
Online screen sharing to save time
Support Over 2 Years Includes:
Mentor Programme modules
Access to the Quality Financial Group Mentoring online resource centre
Specially dedicated Lender Workshops and mortgage broker training
Where to get clients
Assistance with home loan scenarios
Assistance preparing for home loan interviews
Assistance preparing home loan submissions to the banks
Checking your first 10 loan applications prior to submission to the bank
Mentor Workshops
1 to 1 Mentor support – face to face, phone, email, remote computer screen sharing & group workshops
Many useful resources such as templates, tools and checklists
Mortgage Broker Workshop Example
Our Mentor Group Workshops are held regularly between February – December each year
Group interaction means that the broker is able to quickly understand what action plans are successful and what actions may not have resulted in good lead generation
There is an enormous wealth of knowledge sharing and bouncing around of ideas, even though all the mortgage brokers are independent business owners with their own brand
A good learning environment saves time and money which enables the brokers to go out and write more home loans
Mentor Workshops would include guest speakers eg: Banks on your panel of lenders, Home Loan case studies, Eliminating Fraud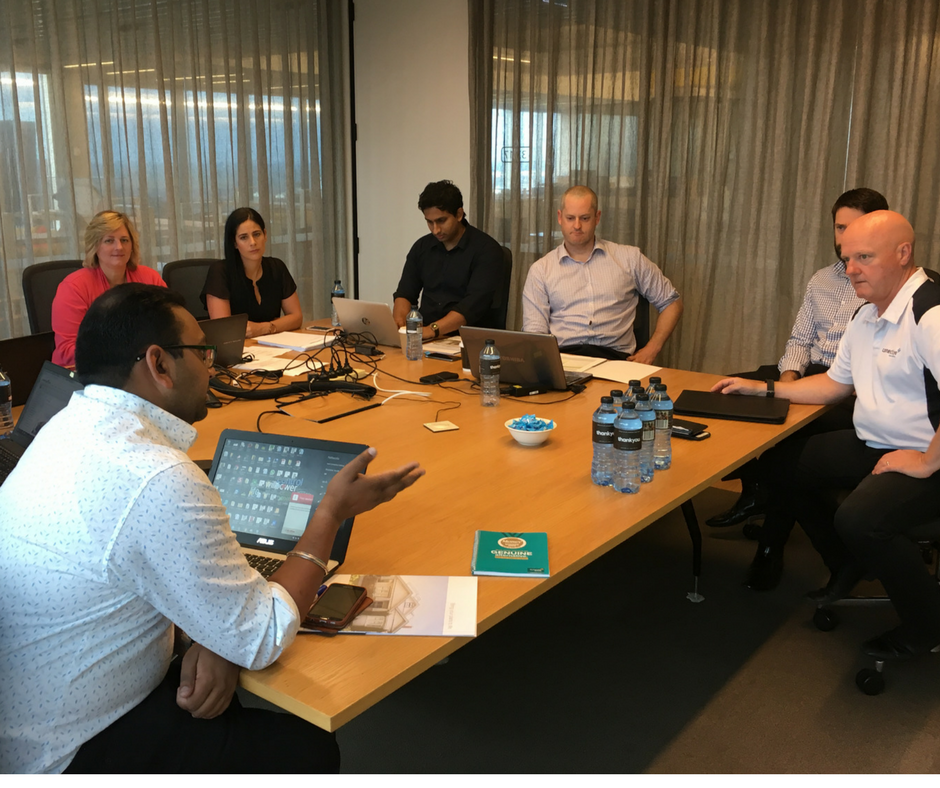 10am – 1pm

How to find Clients
Loan File Compliance
Business Planning
Lead Generation Strategies
Interview Skills
Home Loan Bank Policy
Home Loan submissions
Meeting Bank BDMs
Mentor Program Overview
Plan for Success
The Quality Financial Group Mentor Programme has been designed with the best practice finance industry standards. We hold your hand from day 1 and ensure that you are comfortably learning at a pace that suits you. At first we spend more time with you in order to give you intensive training and support as you get on board with becoming a mortgage broker. We are available for you face to face, call or email us for help throughout the month.
Each mentee is provided with mentor programme modules and many other useful resources. Mentees will be measured and assessed regularly to ensure you are performing at your best due to your own individual circumstances. You will also be kept accountable so that you achieve the results you desire.
Your qualified Industry Recognised mentor possesses a great depth of industry experience and has been specially selected, trained and professionally recognised by the MFAA & FBAA. Your qualified Mentor will support, explain, manage and assist you as you work through this Programme.
NEW MORTGAGE BROKER TRAINING HELPS YOU WITH
Interviewing Techniques
Client Financial Analysis
Building rapport with your clients
Sales techniques
HOME LOAN INFORMATION
Understanding the bank credit assessors
LVR's, LMI & FHOG
Different bank policies
Bank servicing calculators
Getting the loan approved
BUSINESS GOALS
Business planning to Build a Pipeline of Leads
Setting Goals
Action Plans
MARKETING PLANS
Guidance with marketing plans
Networking – What to say & do at networking events
Referral techniques
BUILDING A DATABASE OF CUSTOMERS
Reliable broker software – CRM
Activites to keep clients coming back
Client referrals
DEVELOPING YOUR BRAND
Generating Leads
Your USP
Consumer awareness
REFERRING CROSS SALES
General insurance
Life insurance
Financial planning
HOME LOAN CASE STUDIES
Investment purchase
Owner occupied purchase. First Home Owner
Fast Refi and debt consolidation
Non-Conforming debt consolidation
Using equity from existing property to purchase another property
FHOG, Owner occupied purchase. New build
Family Guarantee
Construction . Investment purchase.
Self Employed
Split Loans
IMPRESSED WITH THE ROAD MAP TO YOUR SUCCESSFUL BUSINESS?
Plan for Success – Take action NOW!
Complete your Certificate IV in Finance and Mortgage Broking  and you will be well on your way to becoming a mortgage broker and finance broker. Once you complete the course we will interview you and start you on the road to success with your career and business. Read More
Mortgage Broker Course
Start Your Mortgage Broker Career Now!
Once you've completed your Certificate IV in Finance and Mortgage Broking FNS40810 or FNS40811 then you will be well on your way to starting your mortgage broker career. After you have completed the appropriate mortgage broker training and have completed your Cert IV in finance and mortgage broking, then we will be happy to interview you. When we interview you we require you to have completed the appropriate mortgage broker course because completing this mortgage broker course will hold you in good stead with the exciting road to success. The mortgage broker course in conjunction with mortgage broker training sets you up to become a successful mortgage broker. If you want a mentor to help you complete your Cert IV in finance and mortgage broking  then please  contact us today.