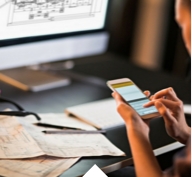 Broker market share surges and has crashed through 50%
Mortgage brokers have grabbed more market share, with the channel's volume shooting up nearly a quarter.
New data from the MFAA has indicated mortgage broker market share hit 47.3% in the December 2013 quarter. The association said the volume of loans through the third party channel reached $123bn in 2013, up 23% on the year before.
"Our information suggests that borrowers are seeking in great numbers to take advantage of the historically low interest rates to secure a more cost effective mortgage through the use of finance brokers", MFAA CEO Phil Naylor said.
Naylor predicted brokers would continue to see their share of the mortgage market grow, and that it was on pace to exceed 50% in 2014.
"The figures clearly show that the mortgage brokers are a trusted source of information and advice about home loans, finding the deal most appropriate to their needs. It is just a matter of time that brokers provide more than half of all home loans provided in Australia," he said.