Industry Accredited & Approved Mentoring Programme
The Quality Financial Group Mentor Programme has been assessed by the Mortgage and Finance Association of Australia (MFAA) against their minimum standards and has been recognized and approved as an MFAA Accredited Mentor Programme
The Quality Financial Group Mentor Programme is recognized by the Finance Brokers Association of Australia (FBAA) as an approved FBAA Mentor Programme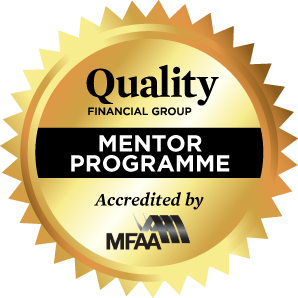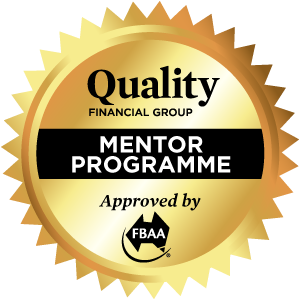 Become a Mortgage Broker or considering a career change?
Did you know that over 50% of Australians use a mortgage broker? Industry experts predict this will increase to 70% in the near future.
The Finance/Mortgage Industry is a dynamic and exciting sector, which is having a positive impact on home buyers and property investors in Australia.
For someone who is new to the industry it can appear daunting. However, the demand for mortgage and finance brokers is increasing with consumer confidence and the need for qualified, ethical and professional experts in this field.
Now is the time to become a mortgage broker and join our Billion Dollar industry.
Get Info!
The Quality Financial Group Difference
With proven results in mortgage and finance broker, Melbourne Mortgage Broker Mentor offers an Industry Approved mentor program throughout Melbourne. We will provide a qualified and professional mentor whilst you embark on the road to your successful career as a mortgage broker (finance broker). Read more +